Brussels - Gaasbeek bike route
The Pajottenland-Zennevallei region welcomes two important projects of the 'Flemish Masters 2018-2020' which will act as a lever: the open-air exhibition 'Through the Eyes of Bruegel - a reconstruction of landscapes' in Dilbeek and the exhibition 'Feast of Fools - Bruegel rediscovered' in the Kasteel van Gaasbeek.
These two attractions make an ideal day trip to the Pajottenland. A bike route and a personalised Bruegel bus (Line 118) connect the two attractions and are also connected with other Bruegel-related activities in Flanders.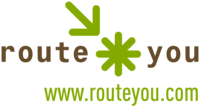 Bike route available via RouteYou
--
Feast of Fools - Bruegel rediscovered
How Bruegel became an icon.
7 april 2019 - 28 juli 2019
Kasteel van Gaasbeek
www.kasteelvangaasbeek.be/en